en
Regarding to a report from blabbermouth.net, former Kyuss and QOTSA member Nick Oliveri wants to quit Kyuss lives. He made this announcement in an interview with antiquiet. Nick said, that one of the goals of Kyuss lives was, to promote the ex-members Solo-Bands and now he's going to return to his own band Mondo Generator.
You can watch the whole interview below: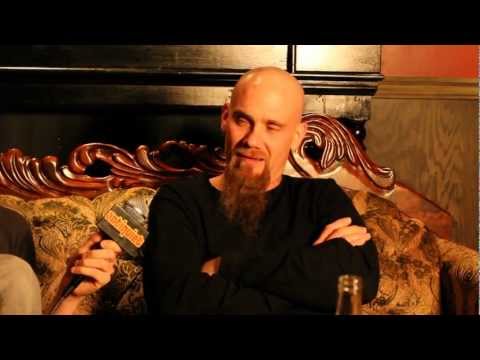 de
Bezüglich eines Berichts von blabbermouth.net wird das ehemalige Kyuss und QOTSA Mitglied Nick Oliveri Kyuss lives verlassen. Er machte die Bekanntgabe während eines Interviews mit Antiquiet. Nick sagt darin, dass eines der Ziele von Kyuss lives darin bestand, die Solobands der einzelnen Mitglieder zu promoten und aus diesem Grund werde er mit seiner eigenen Band, Mondo Generator weitermachen.
Hier das Interview in voller Länge: